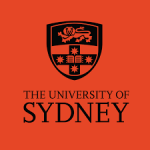 About Company
The University of Sydney was founded in 1850 as a public institution of higher education.
The University has a vast history covering many aspects of intellectual, scientific and socio-political life in Australia. Below are pathways to explore our history.
We make lives better by producing leaders of society and equipping our people with leadership qualities so they can serve our communities at every level.
The University of Sydney recognises that the future of work will be very different. That's why we offer flexibility across our undergraduate degrees, to prepare you for a future full of possibilities. By choosing from our range of professional, specialist, liberal studies, and combined and double degree, you'll have the opportunity to gain expertise in your primary field of study. and choose from over 100 different study areas in the shared pool of majors and minors. This means you can sharpen your broader skills (for example, communication, critical thinking and problem-solving) and acquire multidisciplinary expertise in a second field that sits outside your primary degree. Many degrees can also be combined with the Bachelor of Advanced Studies. Taken over four years, this combined degree allows you to extend your learning with a double major, advanced coursework and projects or complete an honours year. You can enhance your university experience and graduate with work-ready skills by taking short, on-demand and workshop-supported courses in our Open Learning Environment. Placement and exchange opportunities are also available, and for students with exceptional academic ability who want to be challenged, the Dalyell Scholars stream provides access advanced coursework, as well as leadership and mentoring programs.
We're regularly in the top 50 for the world's university rankings
Share
Our excellence in research and teaching makes the University of Sydney one of the top universities in Australia and highly ranked among the best universities in the world.
We excel across an incredible breadth and depth of subjects and disciplines in university rankings, from arts to architecture, engineering to education, geography to technology, and business.
We offer the widest range of academic programs of any university in Australia.
Our teachers, researchers and leading thinkers are paving the way for solutions to complex global issues impacting upon our health, environment, technology and culture.
Across our faculties, we have research teams working on creating cleaner fuels, faster internet, treatment for chronic illness, and more sustainable ways of living.